We loved photographing Sara's high school senior pictures! She chose our one-hour Senior Session and loved choosing Manitou Springs as the setting for her photography. Manitou Springs boasts colorful backgrounds, quaint mountain-town shops and activity, and an eclectic array of textures and settings. Many of our artsy, creative high school seniors love choosing Manitou Springs for all these reasons.
Sara is excited to pursue her Bachelor's Degree in Nursing. She's already been working at a nursing home with her Certified Nursing Assistant license. When she completes her full nursing degree, Sara would love to be in the hospital setting, working with a wide variety of patients.
During high school, Sara competed in volleyball and cheerleading. Outside of school, she loves hiking and fishing in the outdoors. While she loves all the beautiful places in Colorado, she embraced the opportunity to experience the beauty of Canada. We can imagine a little of the awe she felt – our family had an amazing trip last summer through Glacier National Park, Yellowstone National Park, and Grand Teton National Park. While in Glacier, we made it all the way into Canada. While we will always be partial to our Colorado landscapes, the majestic beauty of the mountains and glacial lakes in Montana & Canada truly inspire.
Congratulations, Sara, on your high school graduation! We've loved creating your senior portraits!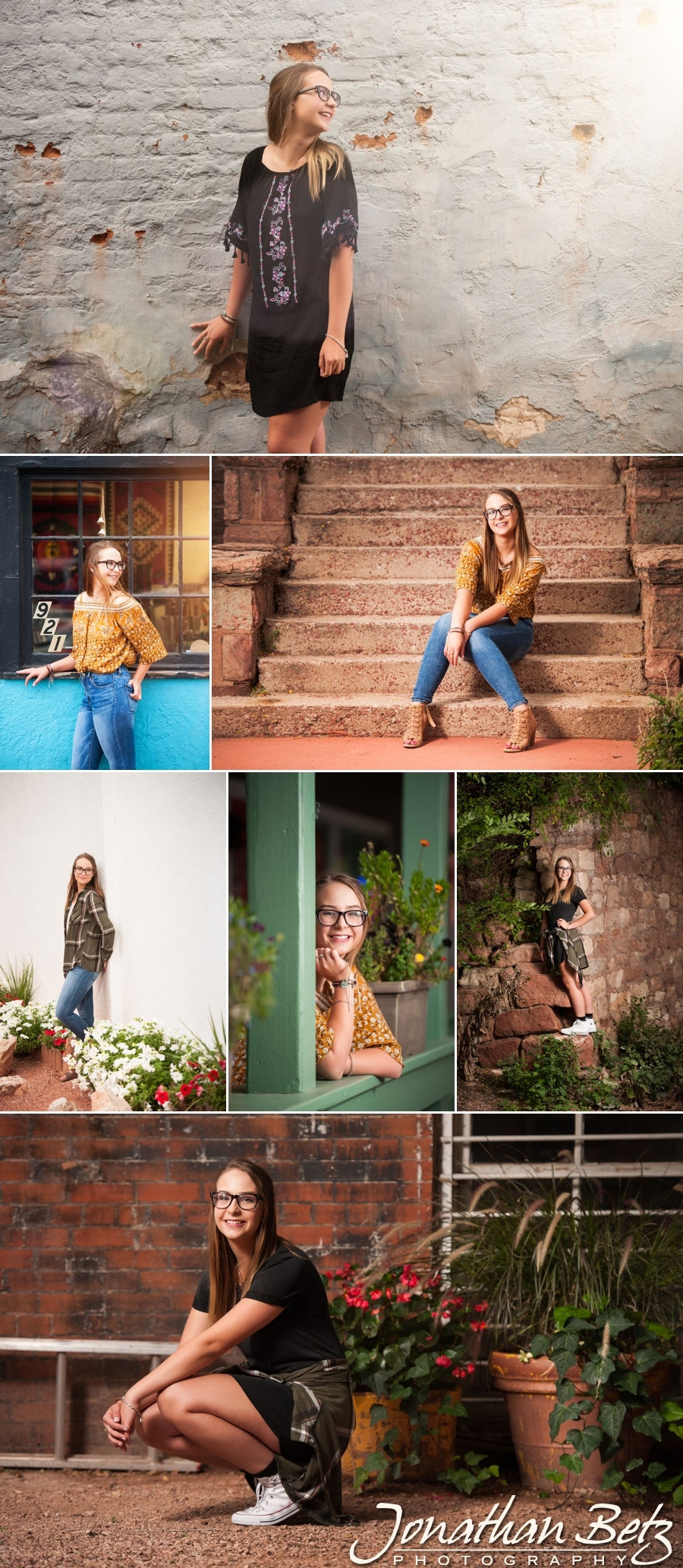 Jonathan Betz Photography – Colorado Springs High School Senior Photography