Danielle counts herself as one of Mesa Ridge High School's newest graduates! We enjoyed photographing her senior portraits this past fall, and Danielle was one of our seniors who came to her pre-session consultation with some specific ideas and requests that we loved fulfilling. One of her biggest requests was to recreate the closing scene from the iconic 80s movie, "The Breakfast Club." That movie was a favorite of mine for a very long time, so I knew exactly what she was describing. It was also refreshing to have a high school senior loving some of the movies we ourselves loved from our childhood and high school years – what a fun connection!
During her high school years, Danielle exceled both athletically and musically. She played alto sax with the marching band and competed in track. She'd also played volleyball and softball in past years; track ended up her favorite with the 100m sprint as her best event. In addition to these extracurricular activities, Danielle adores her dog and loves the color black. She describes herself as quirky, unique, and an "outside of the box" individual. She's planning to pursue a career as a pharmacist.
For her photography session, the best location was her high school. Danielle loved connecting her senior portraits to the spaces that have filled her high school days and memories.
Congratulations, Danielle, on a great finish to high school. Our best to you with all your next steps.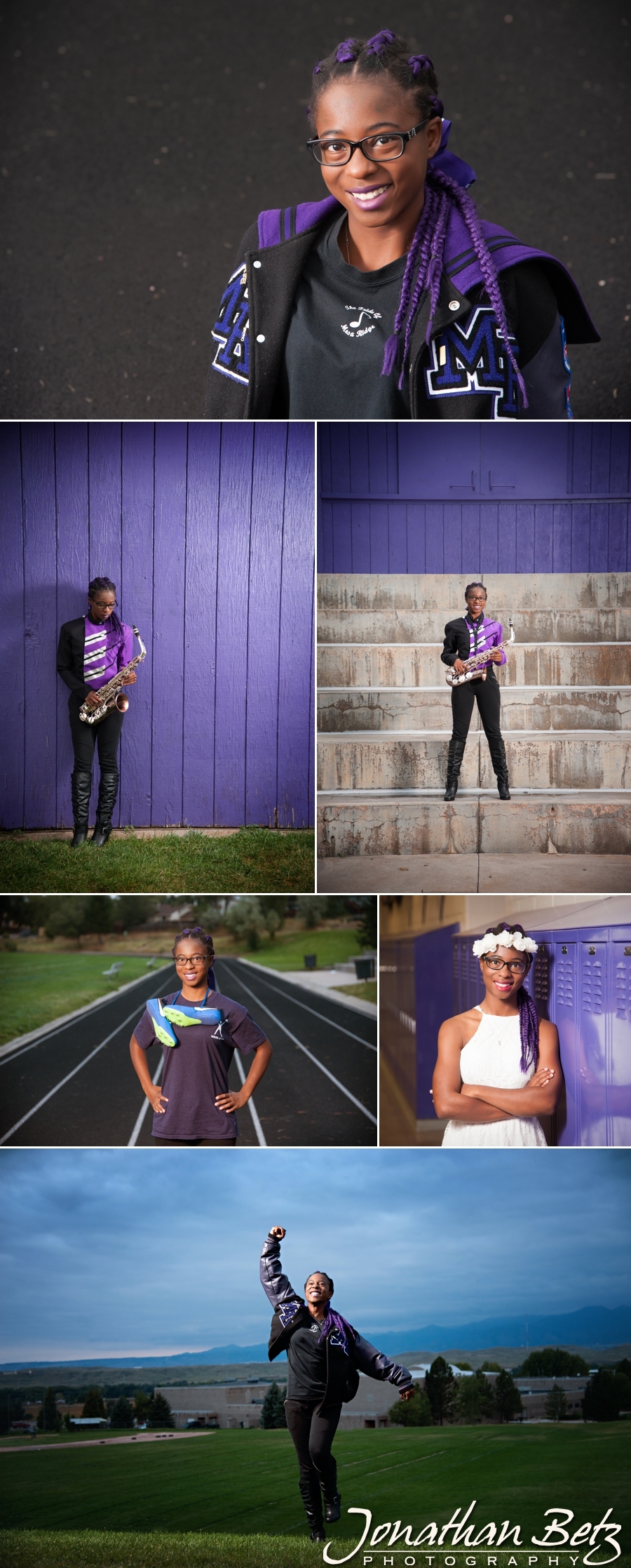 Jonathan Betz Photography – Colorado Springs High School Senior Photographer