Nathan is a witty high school senior who loves to talk and show his goofy side when he gets to know you! He's a member of the business and marketing groups FBLA and DECA. He's an athlete with the DCC baseball team where he plays both first base and outfield. Outside of school, he loves playing video games and spending time with his dog, Chipper. His family is newer to the area, and now that he lives in the mountains, Nathan is starting to enjoy hiking.
When senior year is complete, Nathan sees himself pursuing a career in broadcasting. He'll be gaining some great experience by broadcasting for some of the DCC teams this year.
Nathan chose our one-hour Senior Session and loved the location of Cheyenne Cañon for it's riverbeds, waterfall, and rocky settings. We're excited to share favorites from his session!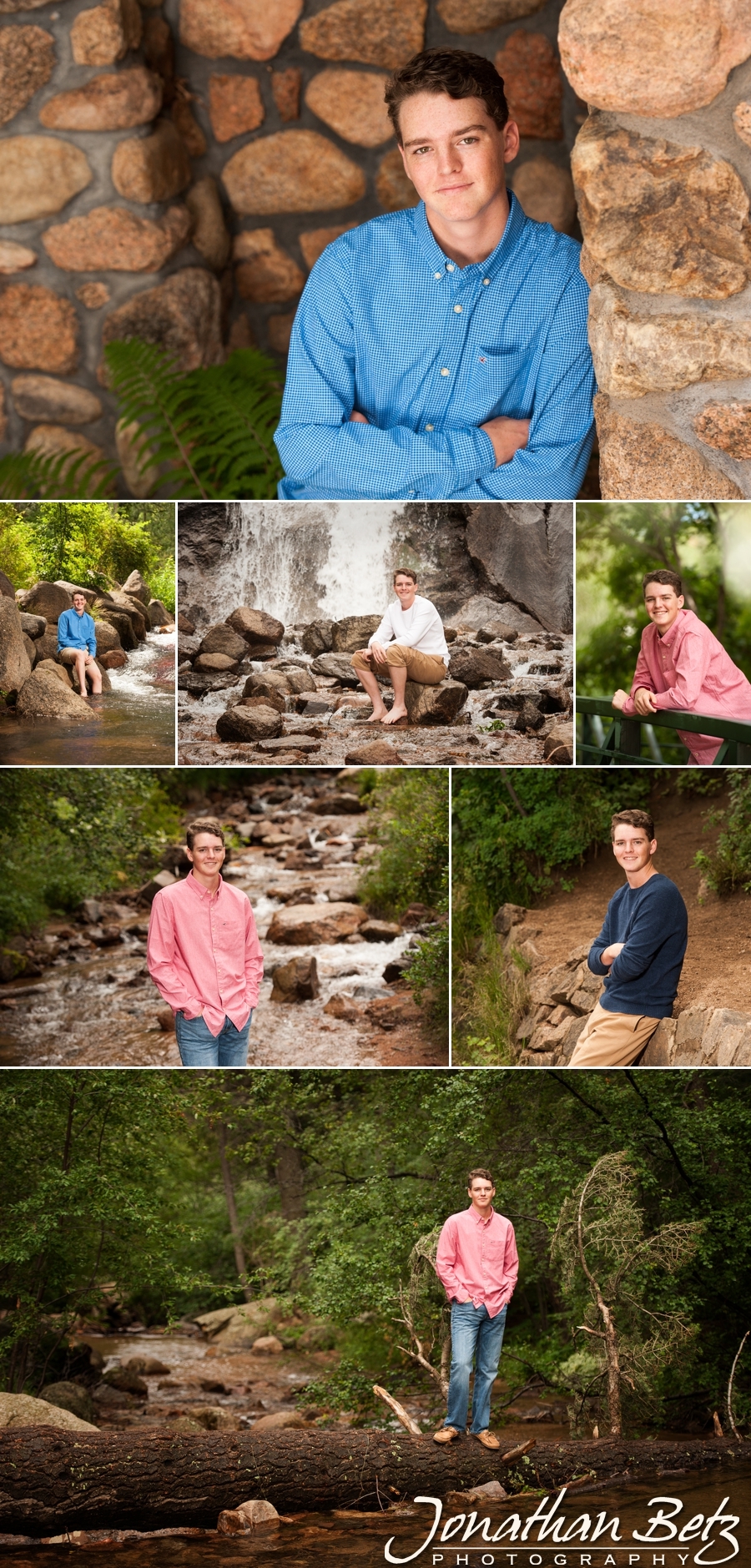 Jonathan Betz Photography – Colorado Springs Outdoor Senior Pictures Photographer