With the Class of 2019 senior portrait season well underway, there are a couple more Class of 2018 seniors we gotta feature before we switch our blogging to the incoming senior class. Gracie is certainly one of those!
Gracie is a smart, hard-working, "Southern Girl" who excels in volleyball. Over the years she has competed with both her school team and Team Colorado. She'll be continuing to play competitive volleyball for her college team while pursuing a degree in Nursing. Gracie loves being outdoors hiking and enjoys photography. She also paints and loves the arts. She matched well with our one-hour Senior Session and loved Cheyenne Cañon as the setting for her photography. She'd had portraits done earlier in her senior year by other photographers, but her mom just hadn't fallen in love with them. When she was referred to us, she booked a session in hopes of creating portraits she would love. At the View & Choose ordering appointment, every family experiences their first look of their finalized session portraits with an opening slideshow. I noticed tears in mom's eyes at the end of the slideshow. Jon had captured Gracie in the way mom needed and wanted. What a joy and an honor to give this family portraits that truly capture their daughter.
Gracie, we're excited to post a few favorites from your senior portraits. May these forever celebrate your high school years and your many accomplishments. We wish you our best as your next steps in life unfold!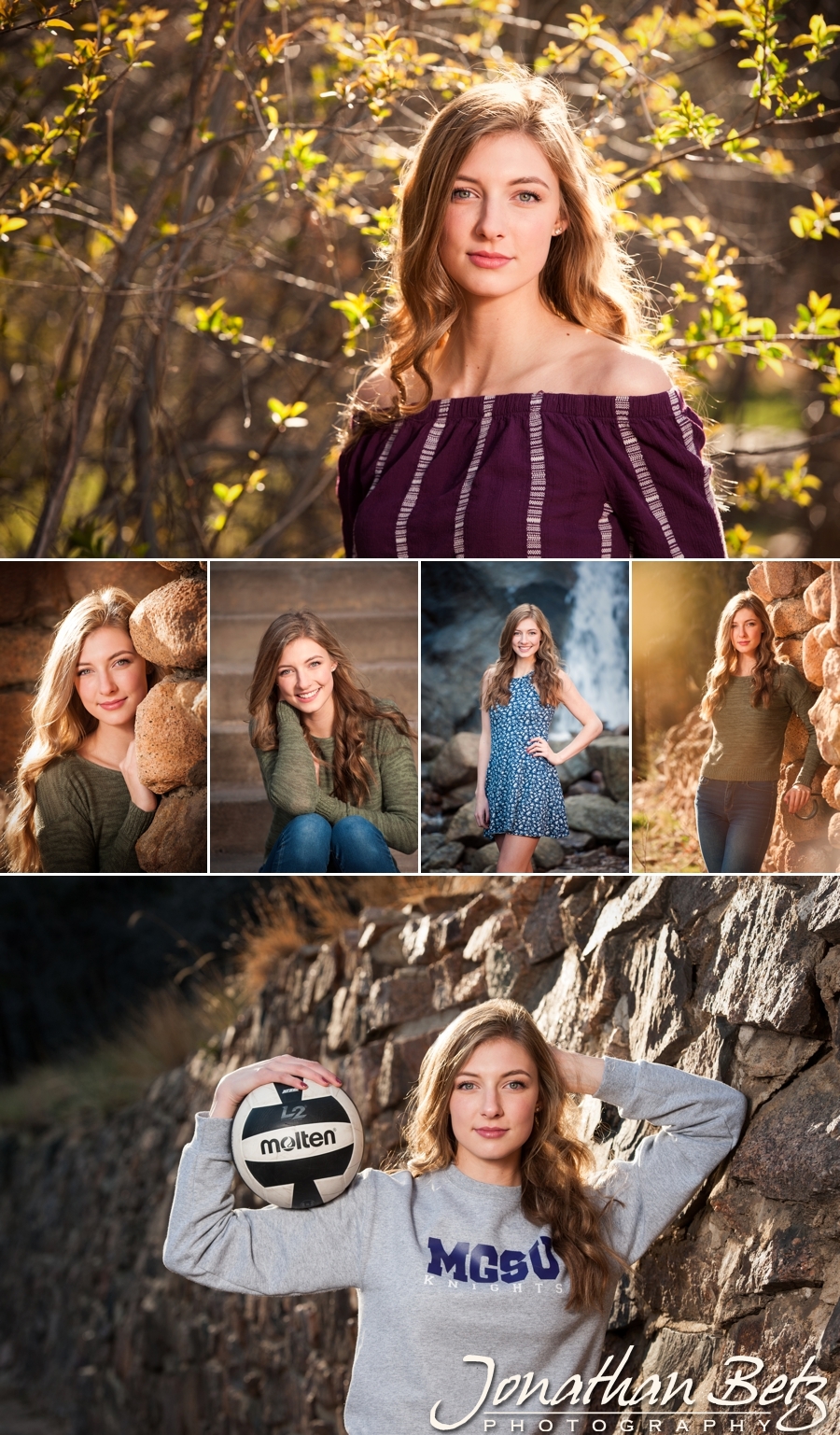 Jonathan Betz Photography – Colorado Springs High School Senior Portraits